ColdFusion Training Overview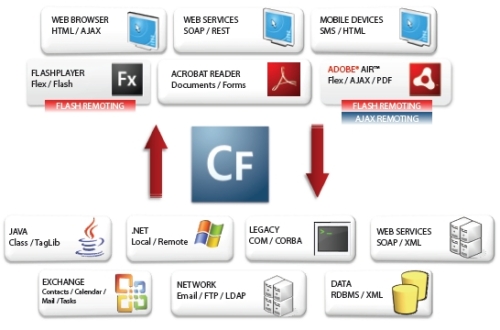 This ColdFusion 8 course teaches attendees how to build their first data-driven web applications using ColdFusion.
ColdFusion Training Prerequisites :
To gain the most from the class, you should already have:
A familiarity with Web terminology

An understanding of Web server characteristics

Experience with the HTML tag set and syntax

Familiarity with the SQL command set, including SELECT, INSERT, UPDATE, and DELETE

Basic Adobe Dreamweaver Knowledge
Material will be upload on the 31 Mac 2014. Please come back later
Please download the material from this link :
1. Training tutorial files
or this document
Ebook related to Coldfusion 8 and Coldfusion MX
1. EBOOK_CF8__DEVELOPER_TUTORIAL
2. EBOOK_CFMX_COLDFUSION
3. EBOOK_CFMX_DEVELOPERS_COOKBOOK
4.
EBOOK_CFMX_MASTERING_COLDFUSION
5. CF8INTRO TUTORIAL FILES